When John said we were going to hike up into the hills nearby to cut down our own tree, I almost didn't believe him. I mean, isn't that only done in movies and books?
Nope. Up here in Colorado, at 10,280 ft. elevation, people do it more often than not. So on Monday, we all bundled up and went over with five people, three dogs, one saw and a tree cutting permit and came home with a Christmas tree. Of course, I took oodles of pics of this historic event… so here they are.
Warning: lots of snowy pictures!

John and Troy, all bundled up with Daddy wearing Troy in the sling

Troy laying in the snow–yes his little fingers came out of his snowsuit for a moment, but were quickly put back in

Sweet blue-eyed boy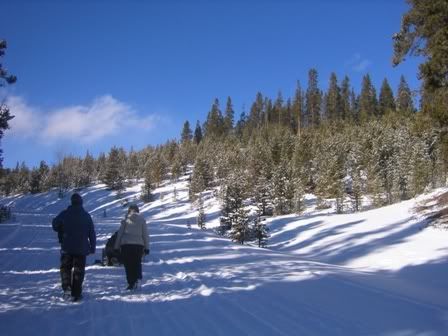 John and his mom, looking for the tree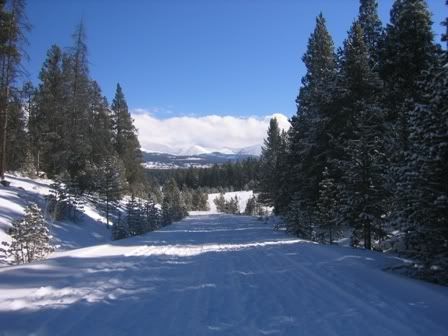 the view behind us

Pretty Belle

John told me to make a snow angel

John and his dad cutting the tree, after a while of searching for the "perfect" one

Me and my mother-in-love after sliding down the hill we had climbed up, not realizing we wouldn't be able to get back down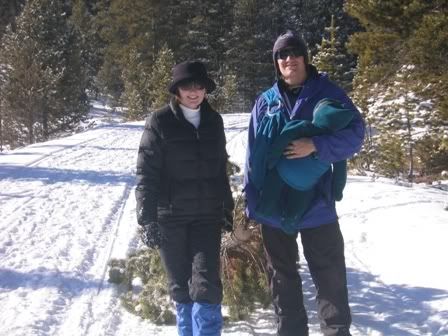 Pulling the tree

Decorating…

Grandma and Troysie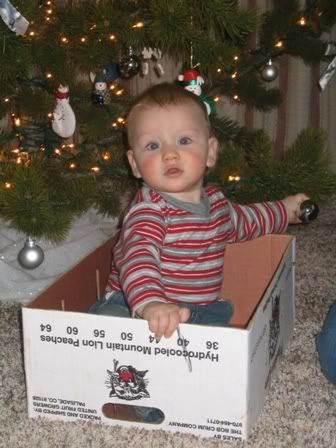 Um, not supposed to be playing with the ornaments, Troy!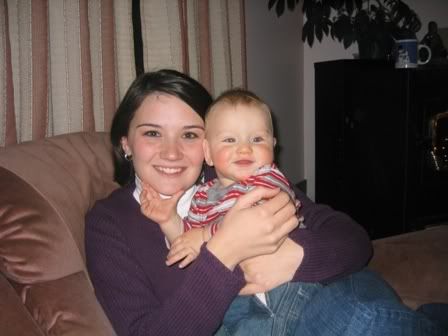 Mama and the Little Man